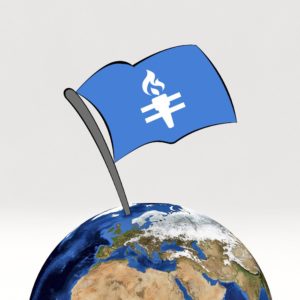 Submissions are open to all people of all ages everywhere! Phone pictures are accepted! All submissions will be reviewed by an international committee TBD.
This Flag design submission form will remain open until December 31st 2017.
A selection process will help select the design and a final design will be presented on May 1st 2018 to celebrate International Basic Income Day 2018.
The idea for this collaborative effort was inspired by the thousands of submissions in the process of creating the new South African flag.
News updates about this worldwide project will be released on BasicIncomeDay.com /.org or UBImovement.com
Send in your flag design RIGHT HERE!